The HS-PWR 6 is the flagship mains block of the highly anticipated Hybrid Signature Range. Equipped with the most sophisticated and advanced noise reduction technology, HS-PWR 6 has been designed from the ground up to become one of the world's most refined and state-of-the-art mains distribution products currently available. The result, truly life-like musical experience unlike anything you have every experienced. 
While carrying the same passion and innovation as our previous designs, the HS-PWR 6 is a truly unique take on what you can expect from a high quality power distributor. Specially designed with a fresh and revolutionary new approach, this vertical tower block will forever change the way we experience music. 
Masterfully Handcrafted
Expertly manufactured and assembled by the finest engineers in the heart of Northern Ireland, The HS-PWR 6 utilises the highest quality components to ensure optimal performance unlike anything seen before. Specially developed hardwired sockets have been integrated into the design to handle and manage high quality current, allowing the purest power to be delivered to up to six mains cables at a time. 

FFT Hybrid Integration
As the flagship mains block of the Hybrid Signature Range, the HS-PWR 6 is integrated with our latest advances in FFT Technology. This dynamic feature helps protect your mains supply by implementing our ForceField Technology into the configuration, providing durable and reliable mains  conditioning. This prevents noise and interference penetrating the mains supply which can cause unwanted sound and hum in your tracks and is integrated in all six of the usable sockets. 

Current Monitoring
The HS-PWR has built in current and voltage surveillance which constantly inspects the mains supply throughout all six sockets. This means that every socket get an even supply which helps create a consistent musicality to your system and protects equipment from voltage spikes. 

Adaptive Sockets
Utilising the central control panel featured on the front of the unit, each socket is customisable to your needs, allowing you activate or deactivate sockets on-a-whim. There is a multitude of benefits to this feature including reducing power consumption, redirecting unused power back to active sockets and reducing the potential for noise to enter the supply. HS-PWR 6 gives you total authority of your mains supply and offers piece of mind as you control certain elements of your system without needing to power every socket at once. 

Chassis Decoupling 
The design and construction of the HS-PWR 6 has been carefully considered and iterated upon to create a fully suspended
 mains block design. This allows the components to be completed decoupled from the main chassis, isolating the mains supply for unwanted interference such as vibration with ultimately improves sound reproduction. 
Freestanding Tower
The HS-PWR 6 completely changes the way we experience mains distribution. Matching the same innovation and technologies found inside the chassis, the styling of the HS-PWR 6 is encouraging a new age within the HiFi industry, towering above the competition. The tall freestanding design allows for users to easily access sockets while maintaining a powerful and dynamic stance which make your mains block to be a focal point of your system, not just an accessory. 

Share
View full details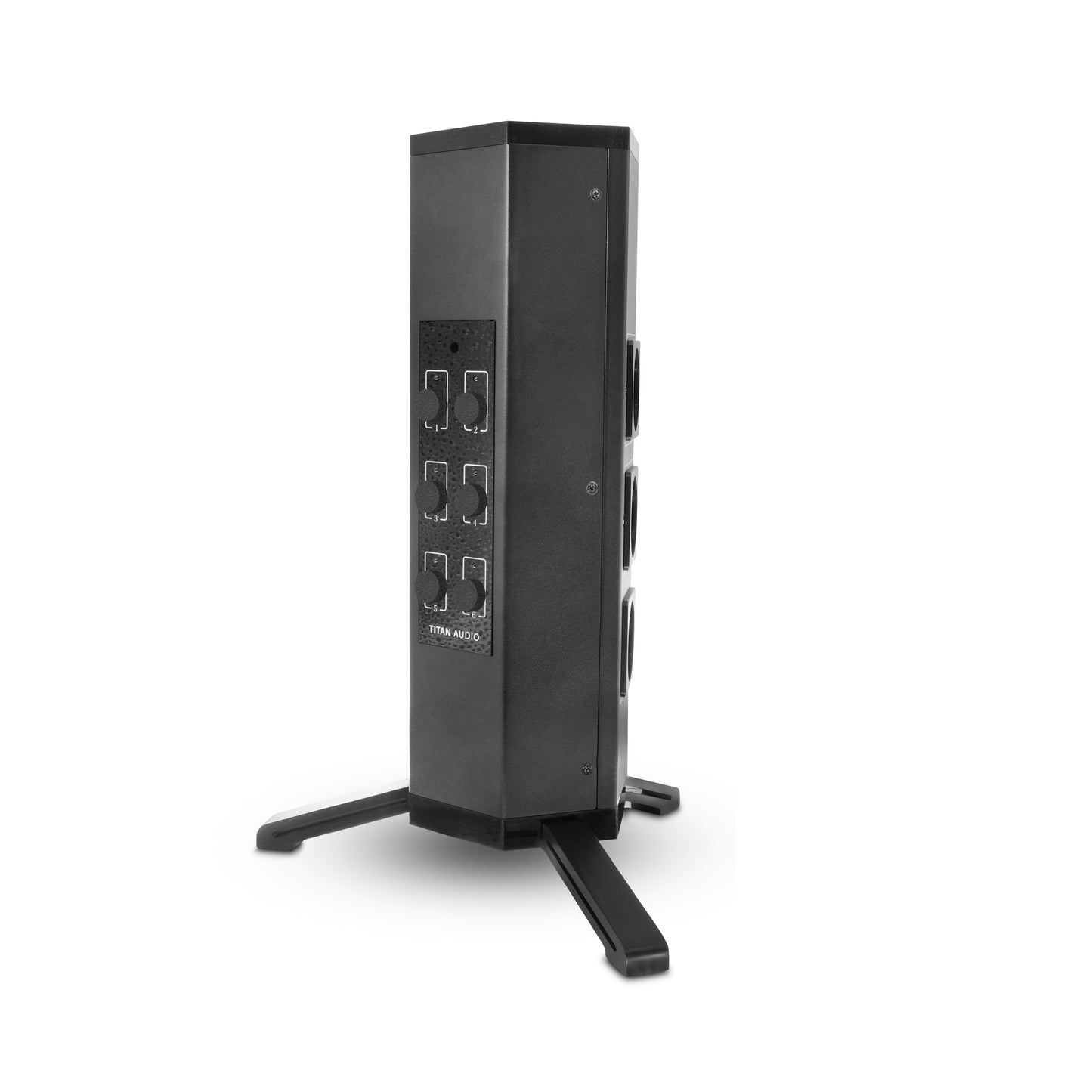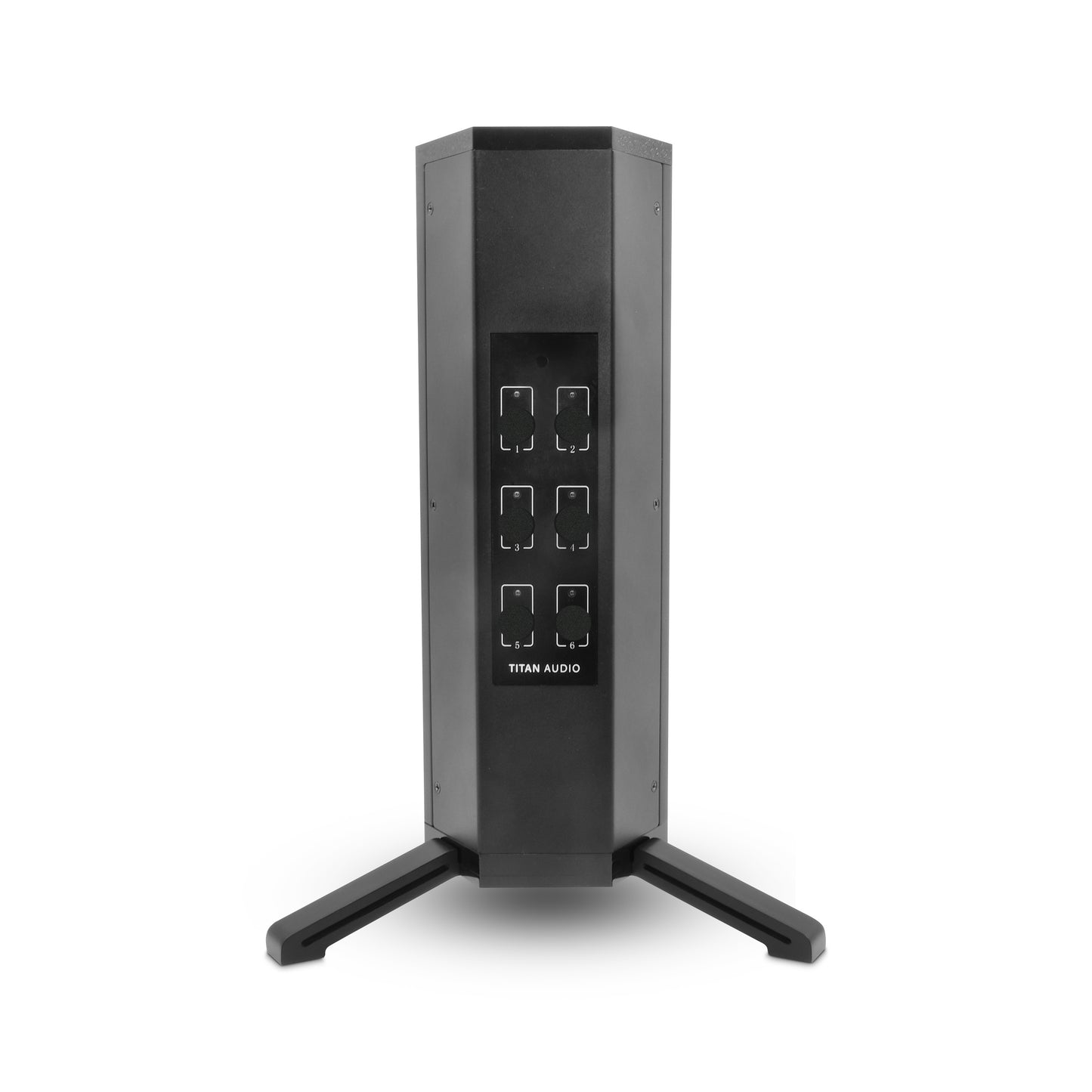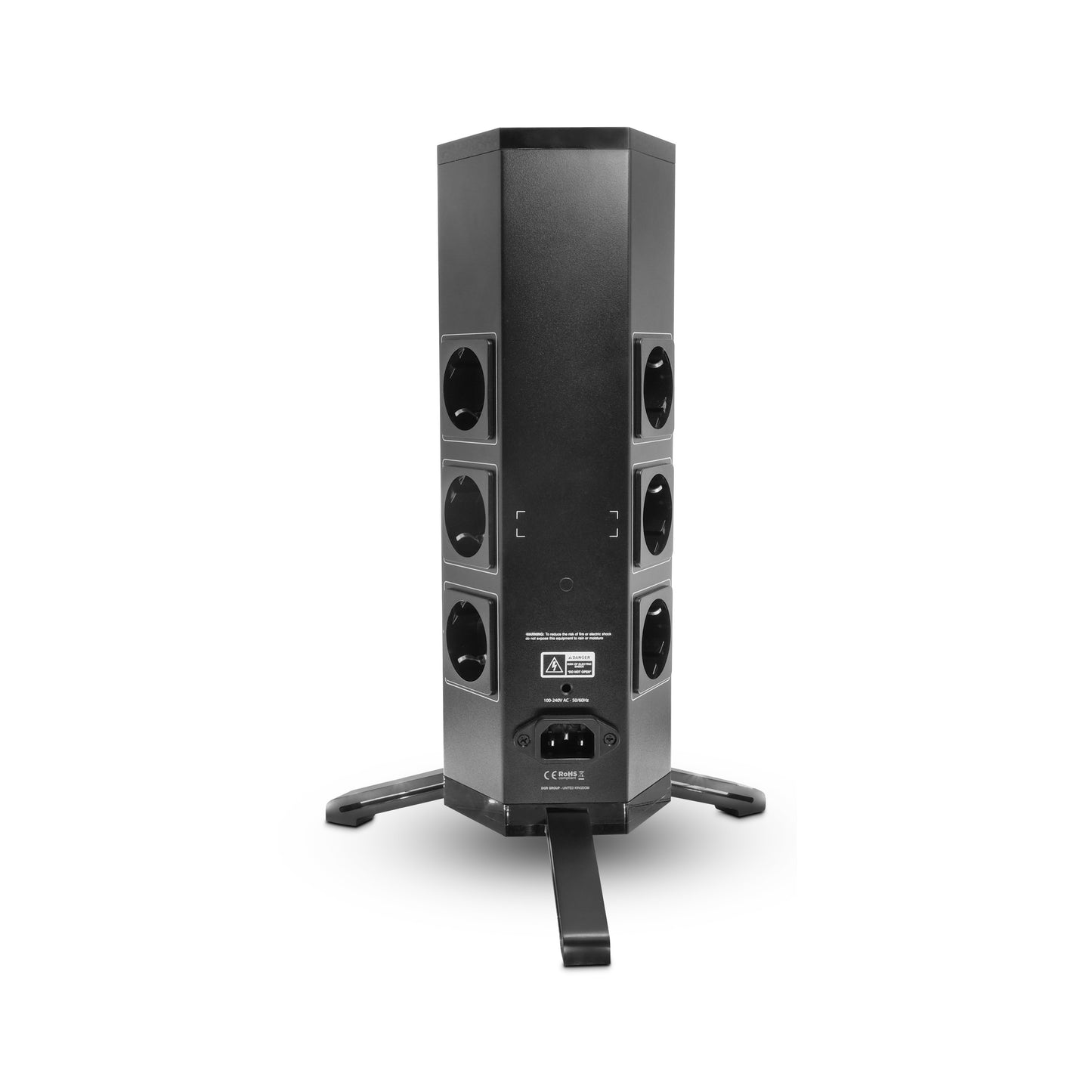 Dominating the Competition
Simply The Best

Here at Titan Audio, we don't do second place. We strive to produce mains products that dominate the market and allow users to get the most out of their equipment! That's why it's no surprise that Titan Audio products have received '5 Star' and 'Best Buy' recommendations from reviewers worldwide!
Handcrafted Quality

Every Titan Audio product is handcrafted in Northern Ireland by our expert team of trained technicians. Not only does this allow us to closely monitor our production to ensure it achieves our high standards but also ensures any product you receive is made truly unique, not just by a machine.
Lifetime Warranty

Every product is meticulously tested, examined and approved before being released, however sometimes things can go wrong. With Titan Audio, you have no need to worry with our Lifetime Warranty Guarantee! Simply register your product 30 Days from purchase to ensure that no matter what may happen, we have you covered!
Backed By Science

It's not just a phase! Titan Audio are devoted to producing products which are state of the art and superior to the competition. We devoted three years of research before we began production on our first product, and we continue to upload this high standard in every design we make. Don't believe us, read all about the effect of our products from esteemed institute, Queen's University, who verify and confirm the impact of Titan Audio!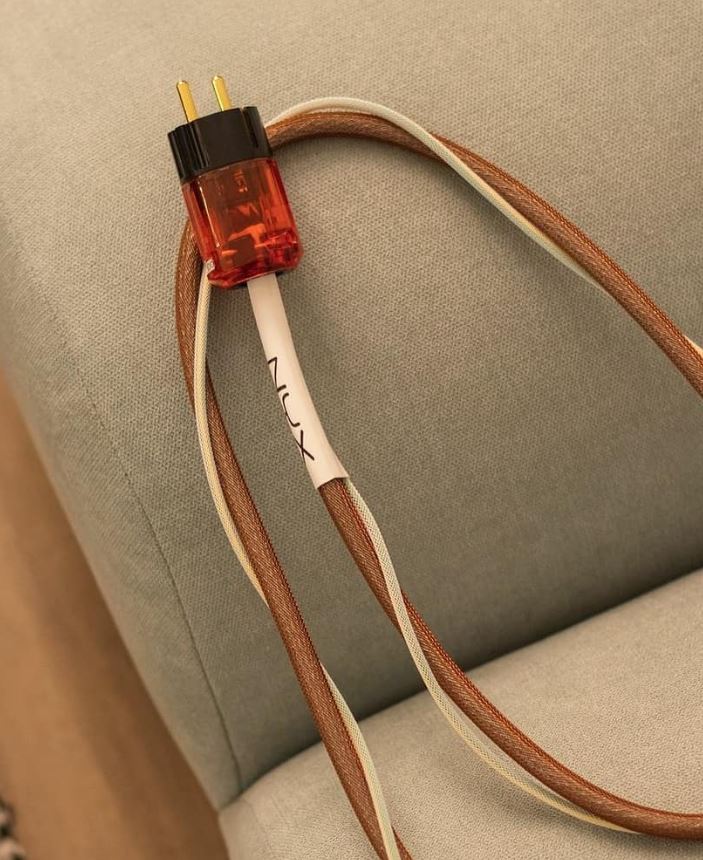 Why Use Titan Audio?
Considering upgrading your system with the highest possible quality current? Here at Titan Audio, we have dedicated years of research, testing and perfecting into every one of our products! 
Find Out Why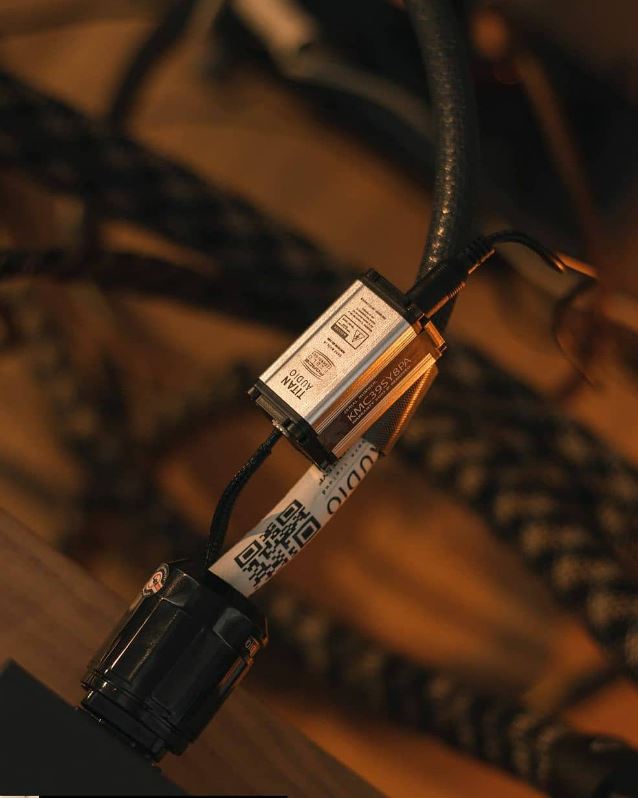 FFT Hybrid Technology
Our patented ForceField Technology (FFT) provides never before seen protection from interference such as EMI & RFI. Learn more about this revolutionary design only available in Titan Audio products.
Learn More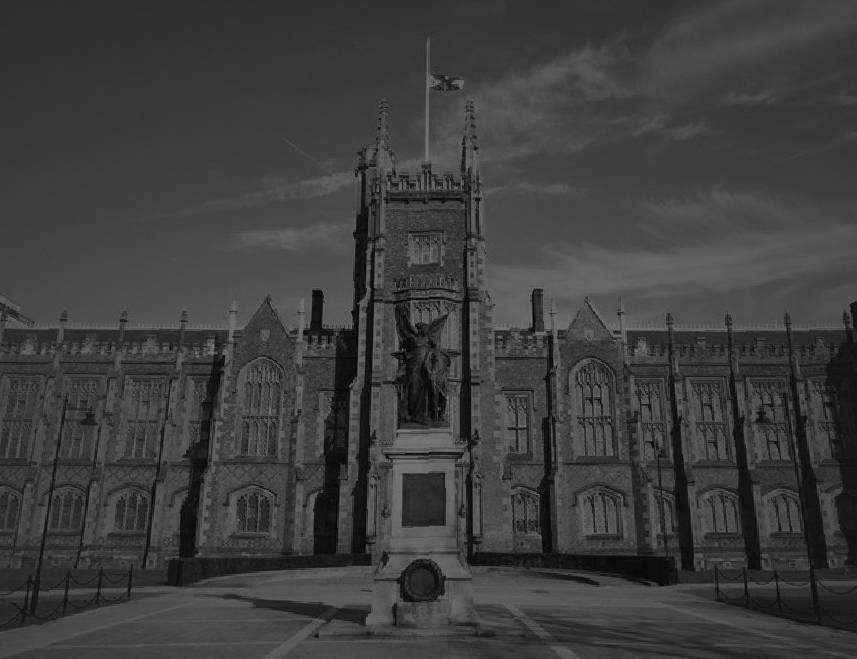 Backed by Science
Unlike the competition, we don't just tell you our products work, we prove it! That's why we teamed up with the prestigious Queen's University Institute in Belfast to show the facts behind our products.
Read the Report