One of the problems which can be encountered with using a power block is having a loss of current delivery as you travel down the block (away from the original power source). The reason you see this happening is generally due to the busbar system (meaning the sockets are connected with solid bars) which most manufacturers choose to use, due to its affordability and easy manufacturing credentials. When we were designing the Eros block, we quickly realised that this method was old and outdated, and could be vastly improved. We therefore developed our own hard wired power deliver method, meaning each socket maintains the exact current delivery regardless of position. This means you receive perfect symmetry across the entire block, resulting in consistent sonic improvement across every component which is connected into the block. 
Sounds as Good as it Looks
Building upon the hard wiring of the Ares Mains Block, the Eros models delivers so much more. Every socket is internally wired with the same OCC (Single Crystal Copper) cable you receive in our Eros mains cables. This single crystal copper allows for effortless current flow, which is why you hear the added improvements. The Eros sockets are also improved with new higher spec'd components,
improved earthing internally and also features a grounding point on the outer chassis, to further reduce interference.
Unlike the previous Eros model, the new Eros power block chassis is created entirely from Aluminium, with further developments being made from our previous acrylic isolation legs. The new Aluminium legs also feature newly constructed, high density neoprene isolation on the base, which has proven to effectively reduce vibrations and unwanted noise considerably across all environments. Each leg is once again mounted to the chassis with bespoke Stainless Steel fixings, each torqued specifically to offer the perfect isolation properties. 
Built to Impress
While keeping to Titan Audio's philosophy, once again a unique IEC socket is included, allowing you to choose your desired cable to use with any of our blocks. With the Eros block, we highly recommend using either the Eros Signature, Chimera Signature or Nemesis Signature in order to achieve the best from the power block, however the separate IEC allows customers to experiment ,and most importantly upgrade at their own pace to continue to achieve ground breaking improvements in their systems. 
Interference Protection
The design of the new Eros Power Block has come with the intention of offering customers the opportunity to hear the true potential of their systems. With our domestic and commercial mains supplies becoming ever more contaminated with EMI (electromagnetic frequencies) and RFI (Radio Frequency Interference) ,the need for considering the mains in your system has grown from an "opportunity" to an absolute necessity. This is why we offer a large product range at various price points, to allow customers to make these essential changes, and continue to enjoy their systems as they should sound. 
Share
View full details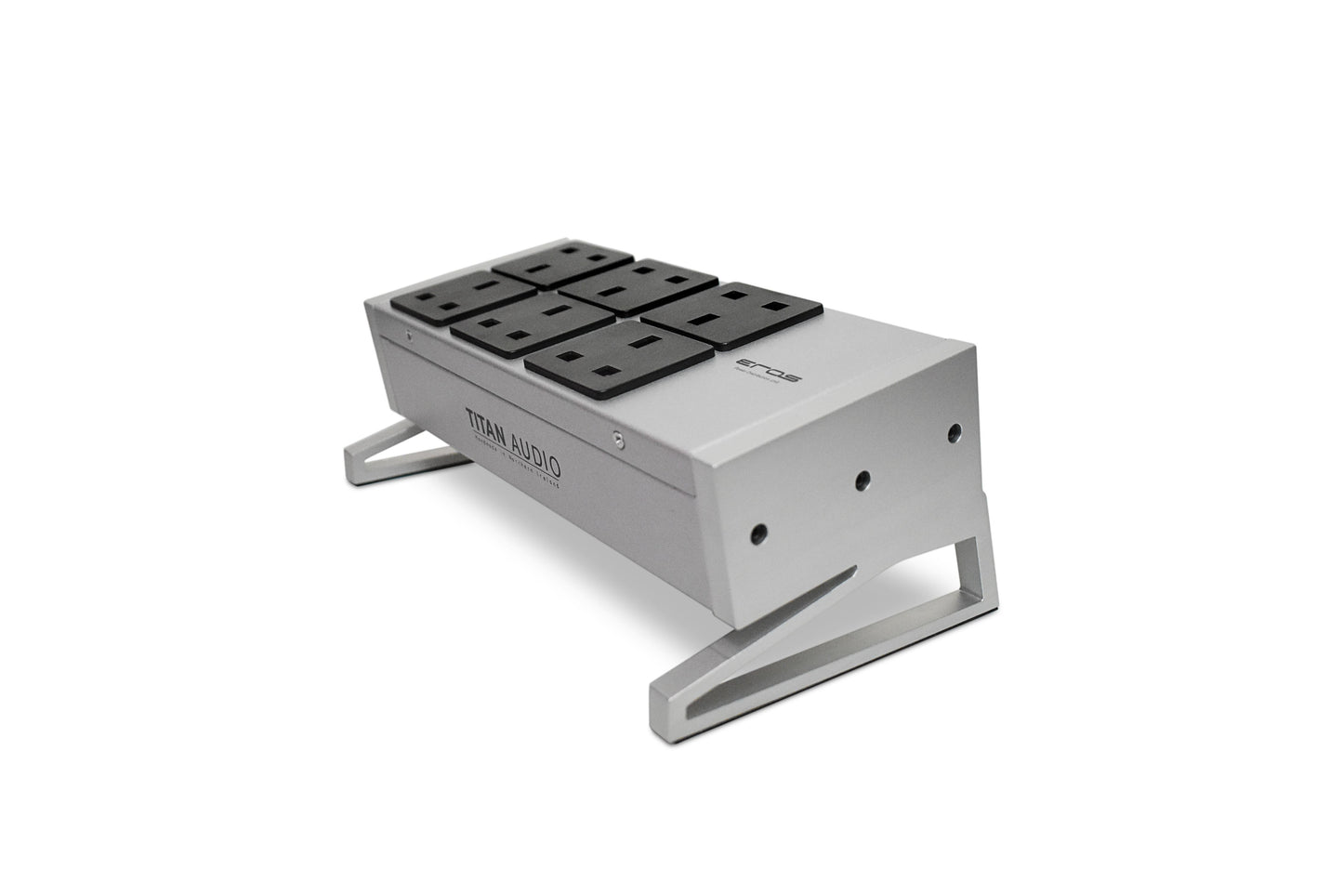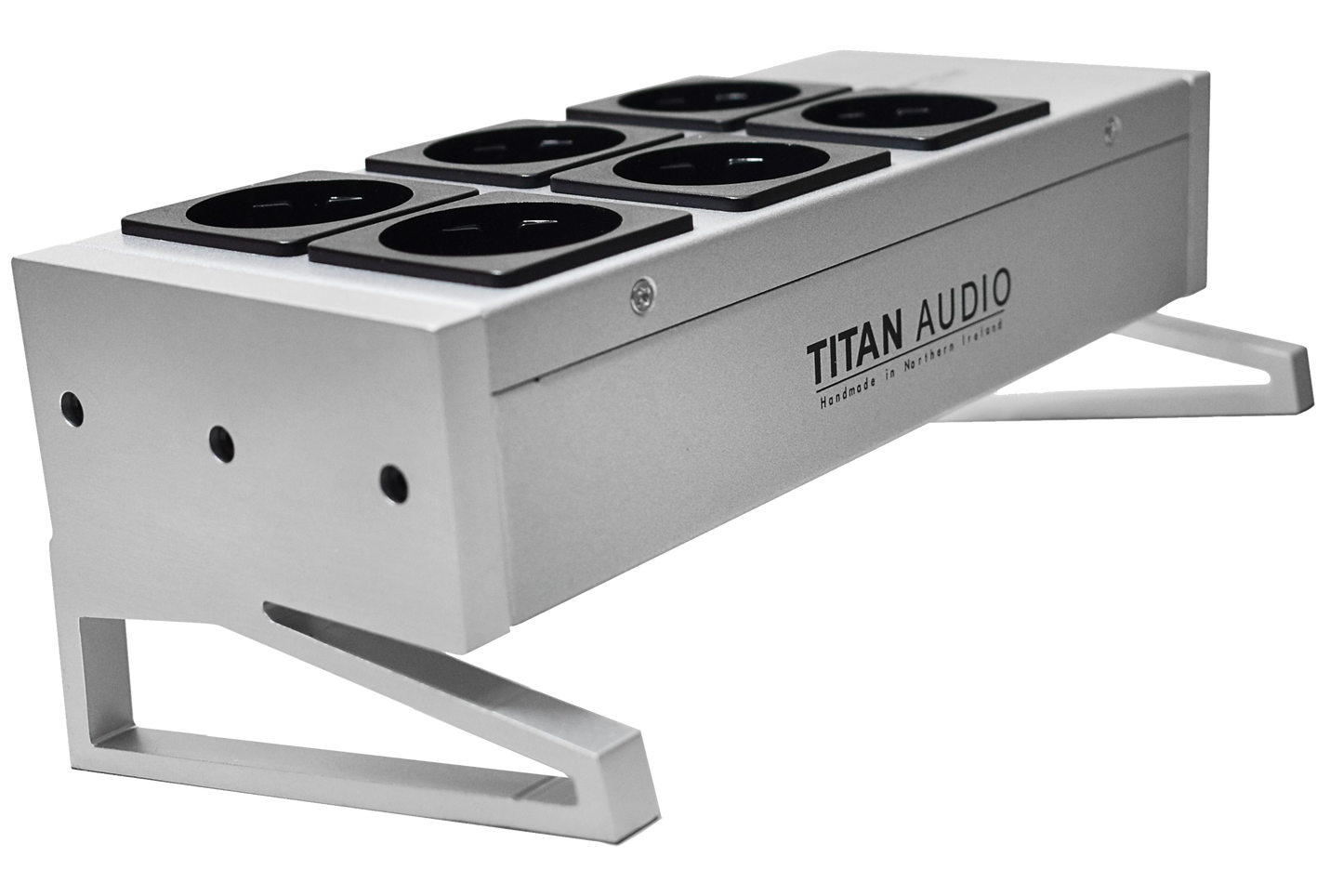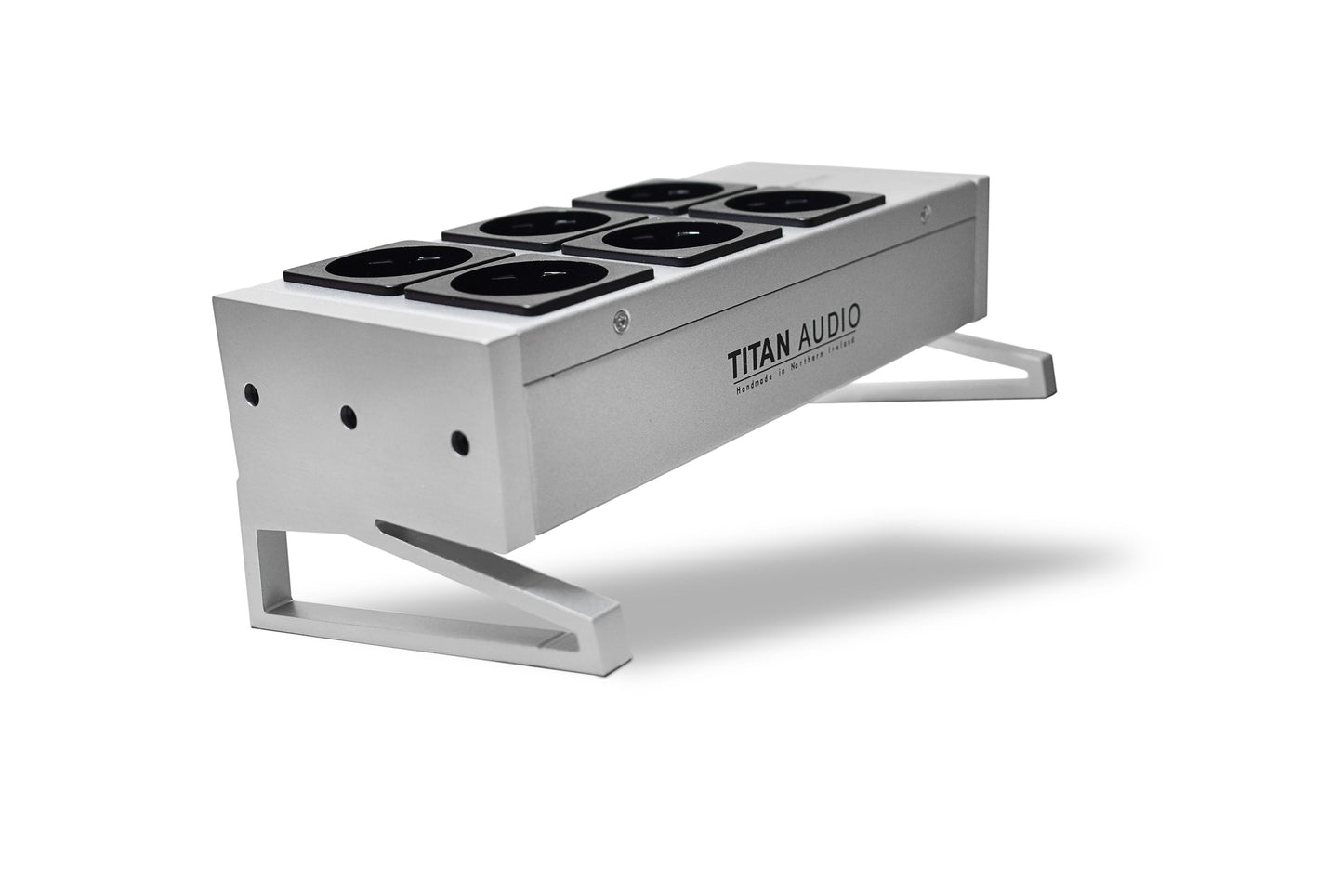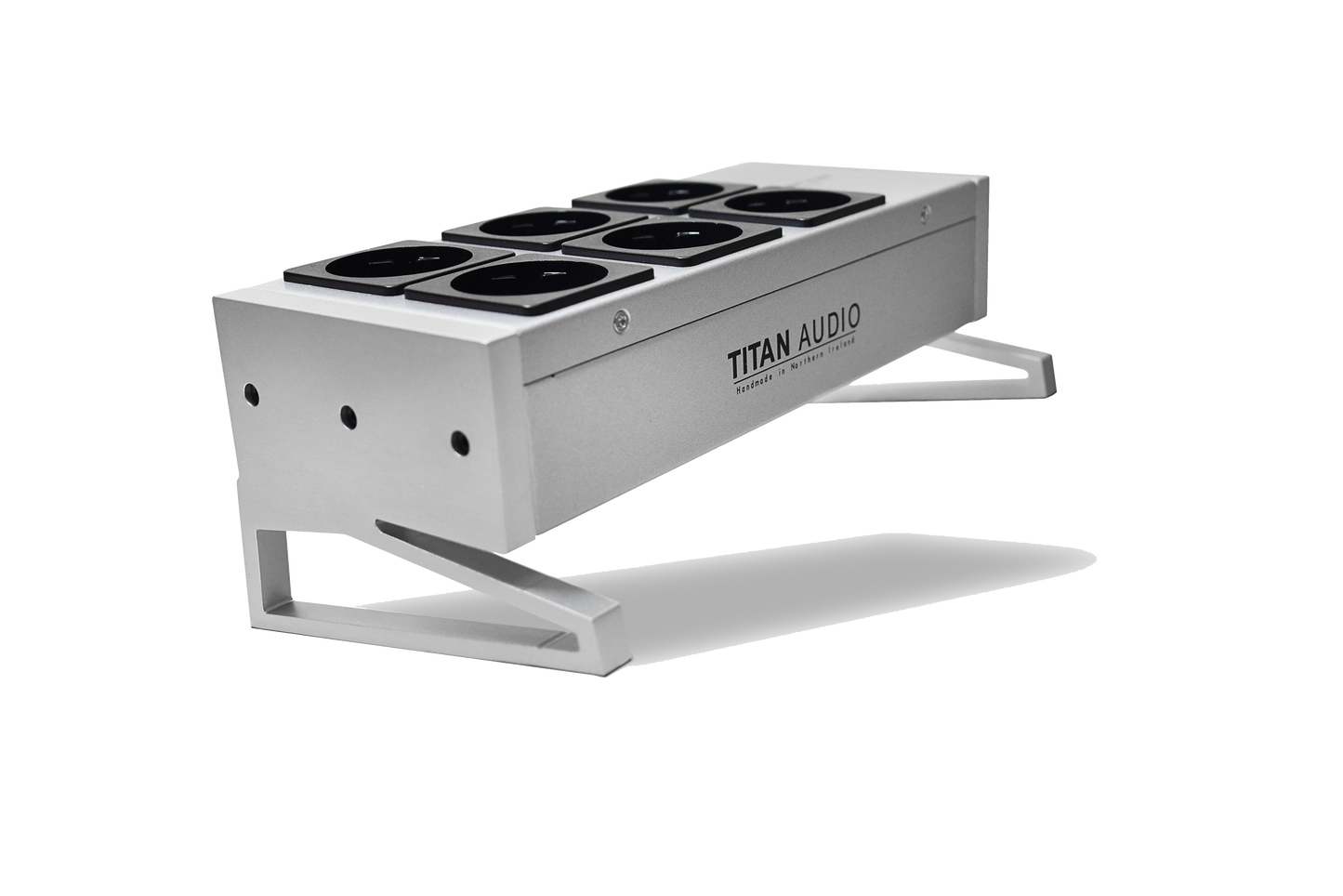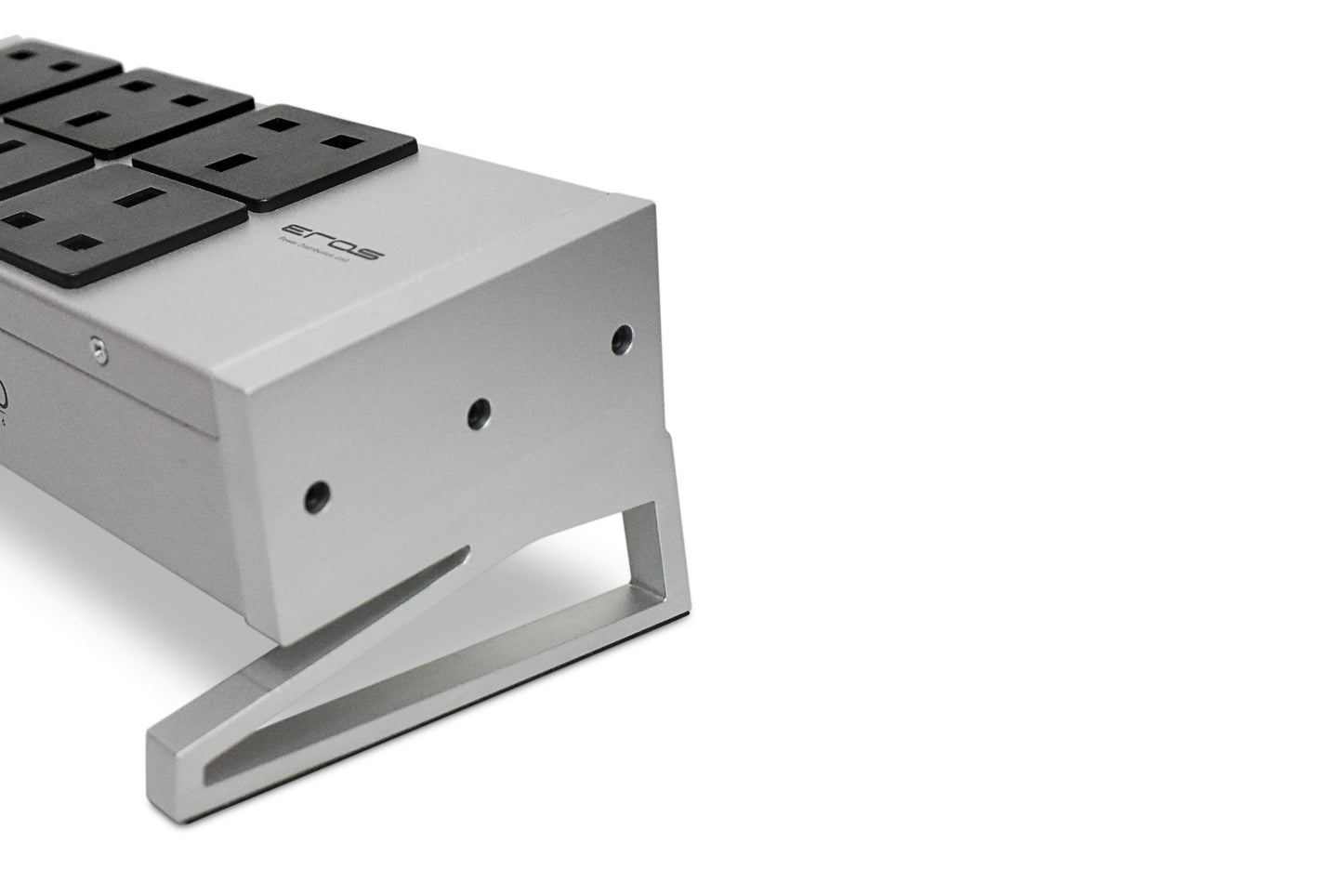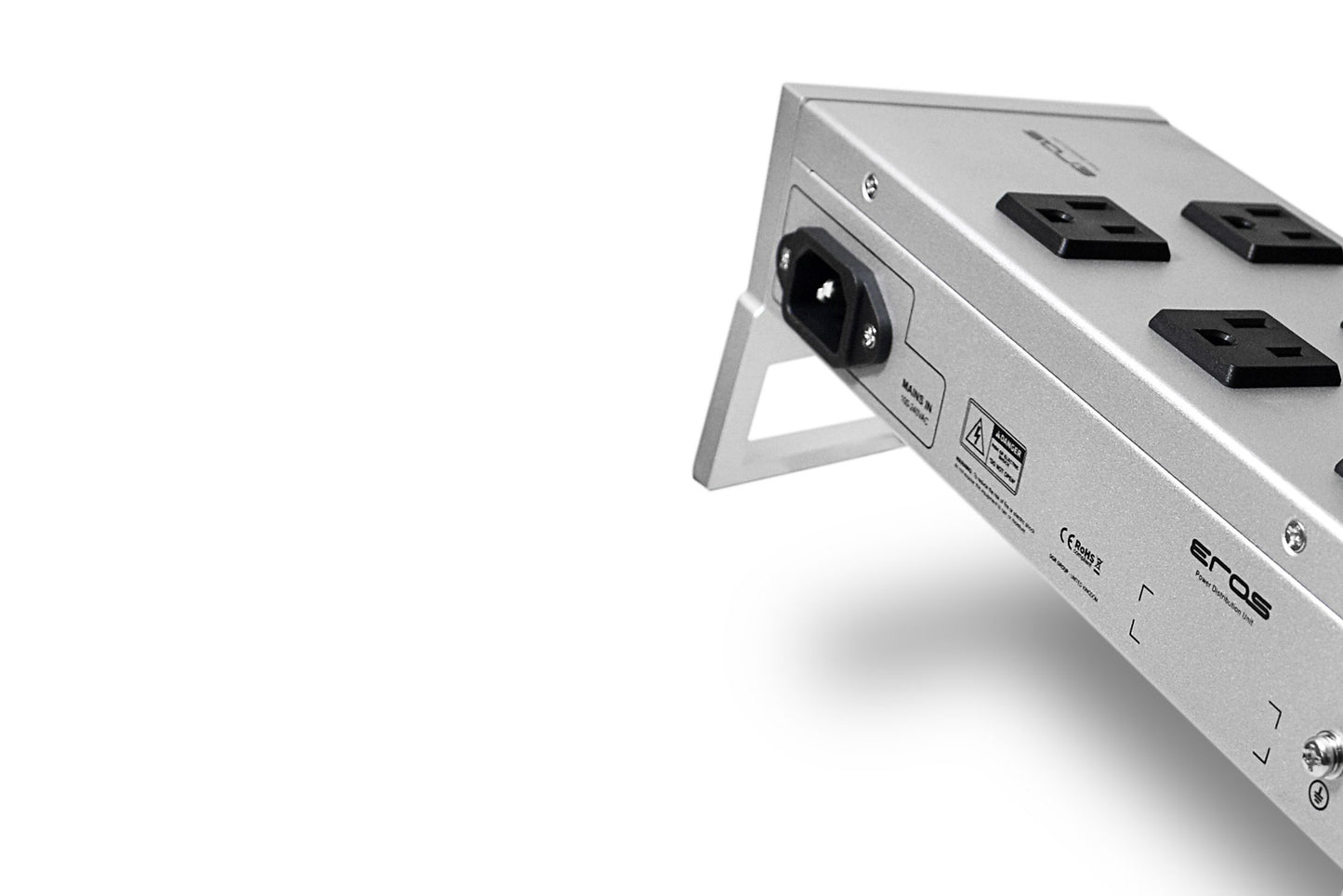 Dominating the Competition
Simply The Best

Here at Titan Audio, we don't do second place. We strive to produce mains products that dominate the market and allow users to get the most out of their equipment! That's why it's no surprise that Titan Audio products have received '5 Star' and 'Best Buy' recommendations from reviewers worldwide!
Handcrafted Quality

Every Titan Audio product is handcrafted in Northern Ireland by our expert team of trained technicians. Not only does this allow us to closely monitor our production to ensure it achieves our high standards but also ensures any product you receive is made truly unique, not just by a machine.
Lifetime Warranty

Every product is meticulously tested, examined and approved before being released, however sometimes things can go wrong. With Titan Audio, you have no need to worry with our Lifetime Warranty Guarantee! Simply register your product 30 Days from purchase to ensure that no matter what may happen, we have you covered!
Backed By Science

It's not just a phase! Titan Audio are devoted to producing products which are state of the art and superior to the competition. We devoted three years of research before we began production on our first product, and we continue to upload this high standard in every design we make. Don't believe us, read all about the effect of our products from esteemed institute, Queen's University, who verify and confirm the impact of Titan Audio!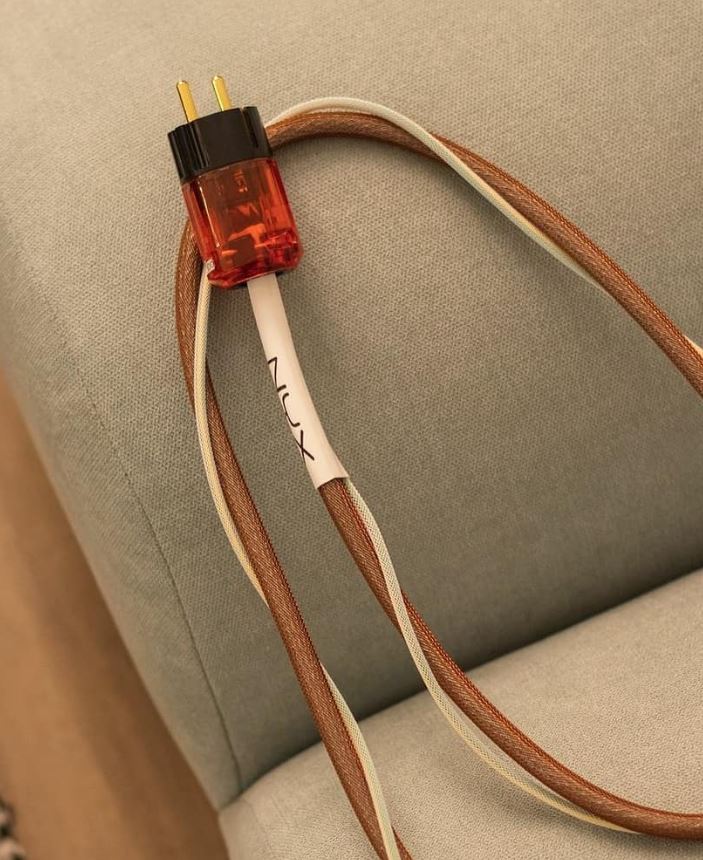 Why Use Titan Audio?
Considering upgrading your system with the highest possible quality current? Here at Titan Audio, we have dedicated years of research, testing and perfecting into every one of our products! 
Find Out Why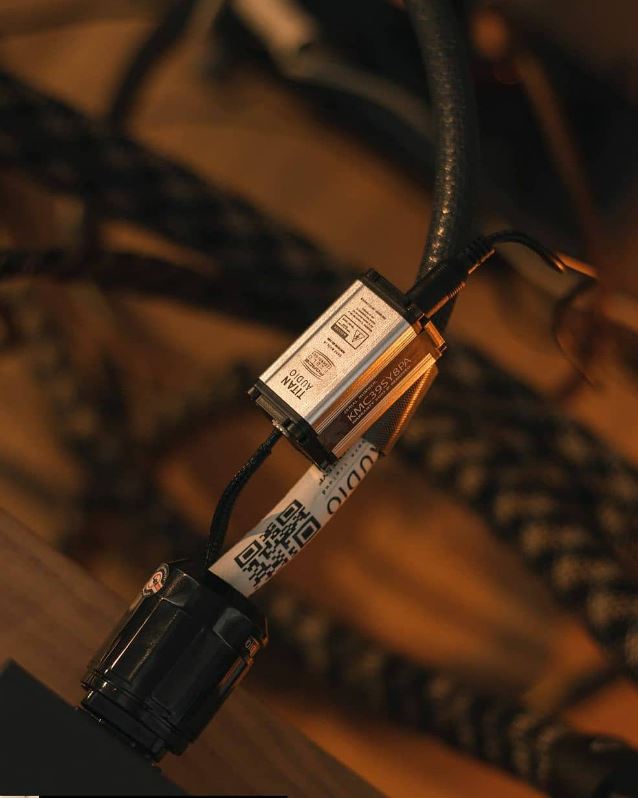 FFT Hybrid Technology
Our patented ForceField Technology (FFT) provides never before seen protection from interference such as EMI & RFI. Learn more about this revolutionary design only available in Titan Audio products.
Learn More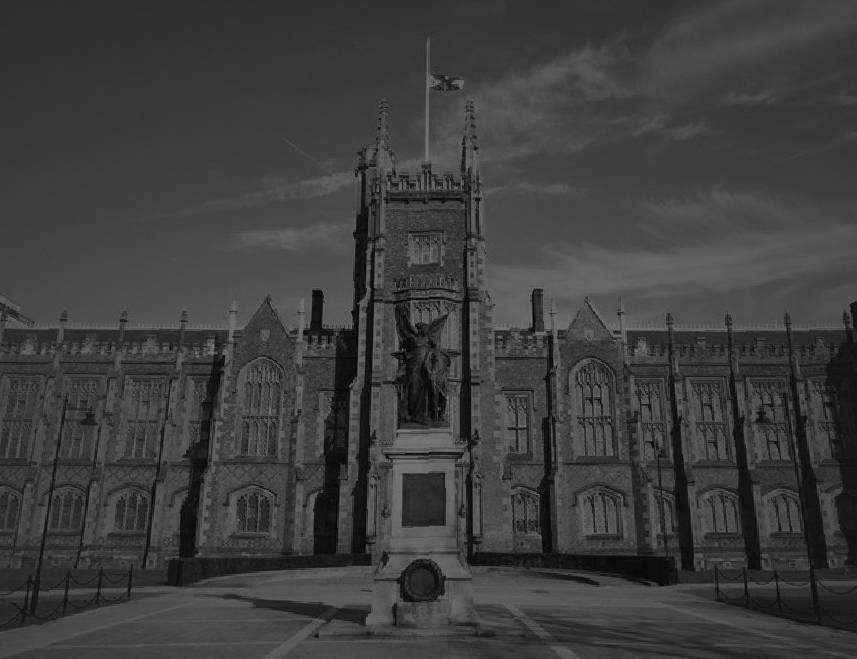 Backed by Science
Unlike the competition, we don't just tell you our products work, we prove it! That's why we teamed up with the prestigious Queen's University Institute in Belfast to show the facts behind our products.
Read the Report