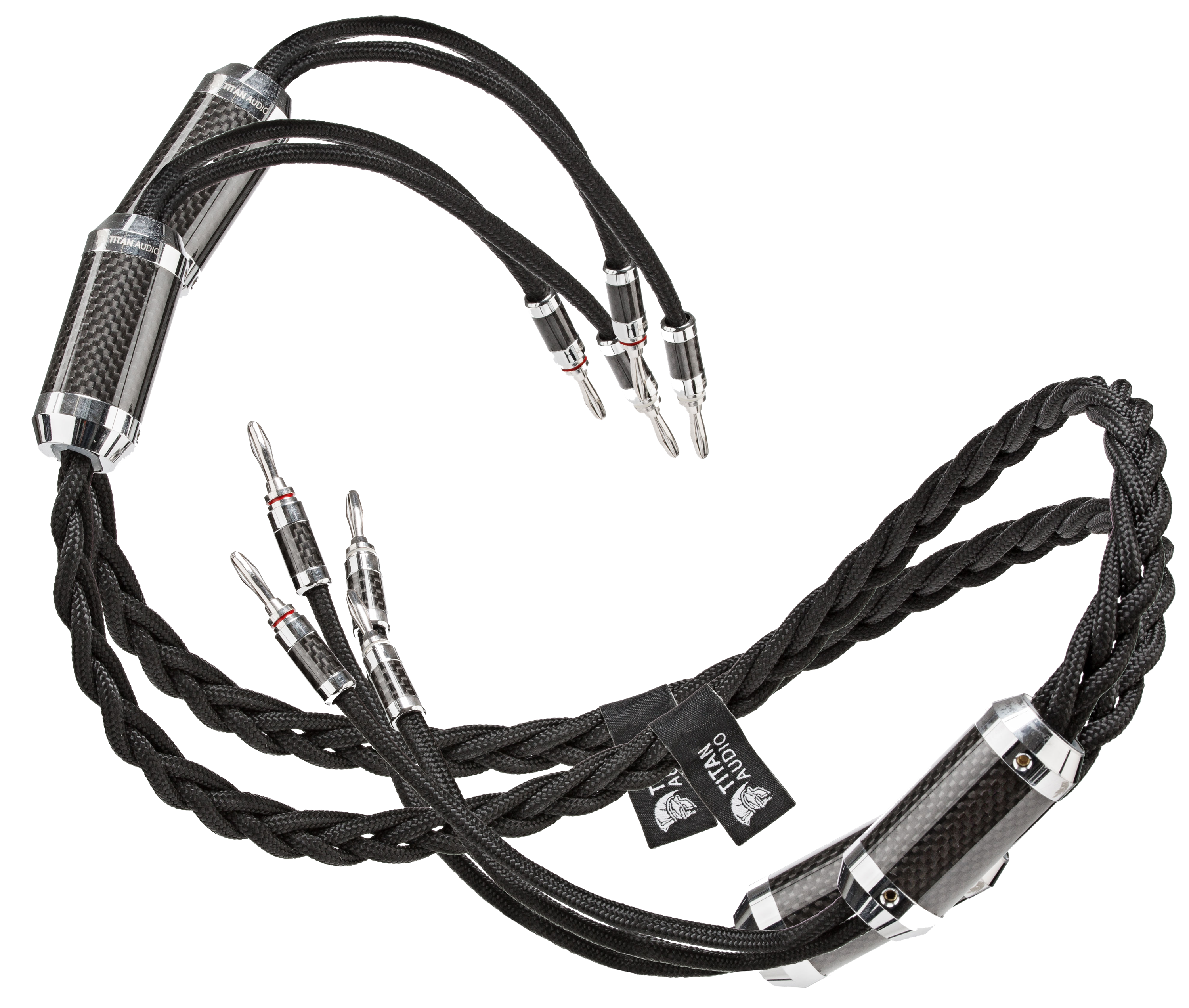 The third edition to the Nemesis range, the Titan Audio Nemesis Speaker Cable is a long awaited addition, but it was worth the wait! Made from a high purity single crystal silver, finished in a stunning black sheath which is then braided to aid in the reduction of RFI & EMI Interference, drawing from the same technology that made the Nemesis Mains cable legends in their own right.
EMI - Absorbant Cylinders
Specially desinged and manufactured EMI Absorbent cyclinders offer superior isolation and reduced EMI allowing for a crisper and cleaner sound. Finished in Aluminum and carbon Fibre.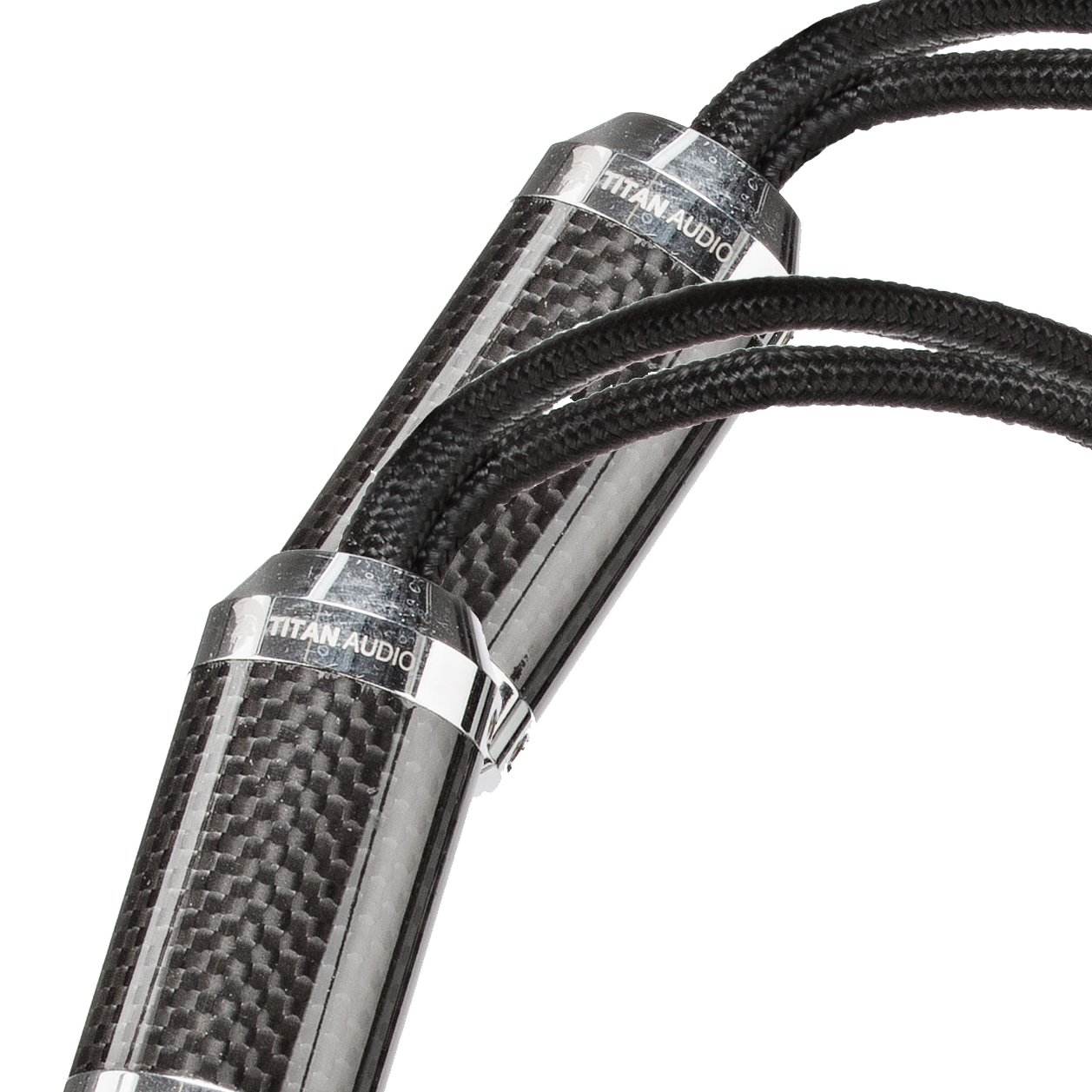 Covered in an attractive balck sheath, these are then braided in order to aid in the reduction of interferencem all which have been derived from our stunning Nemesis mains cable range.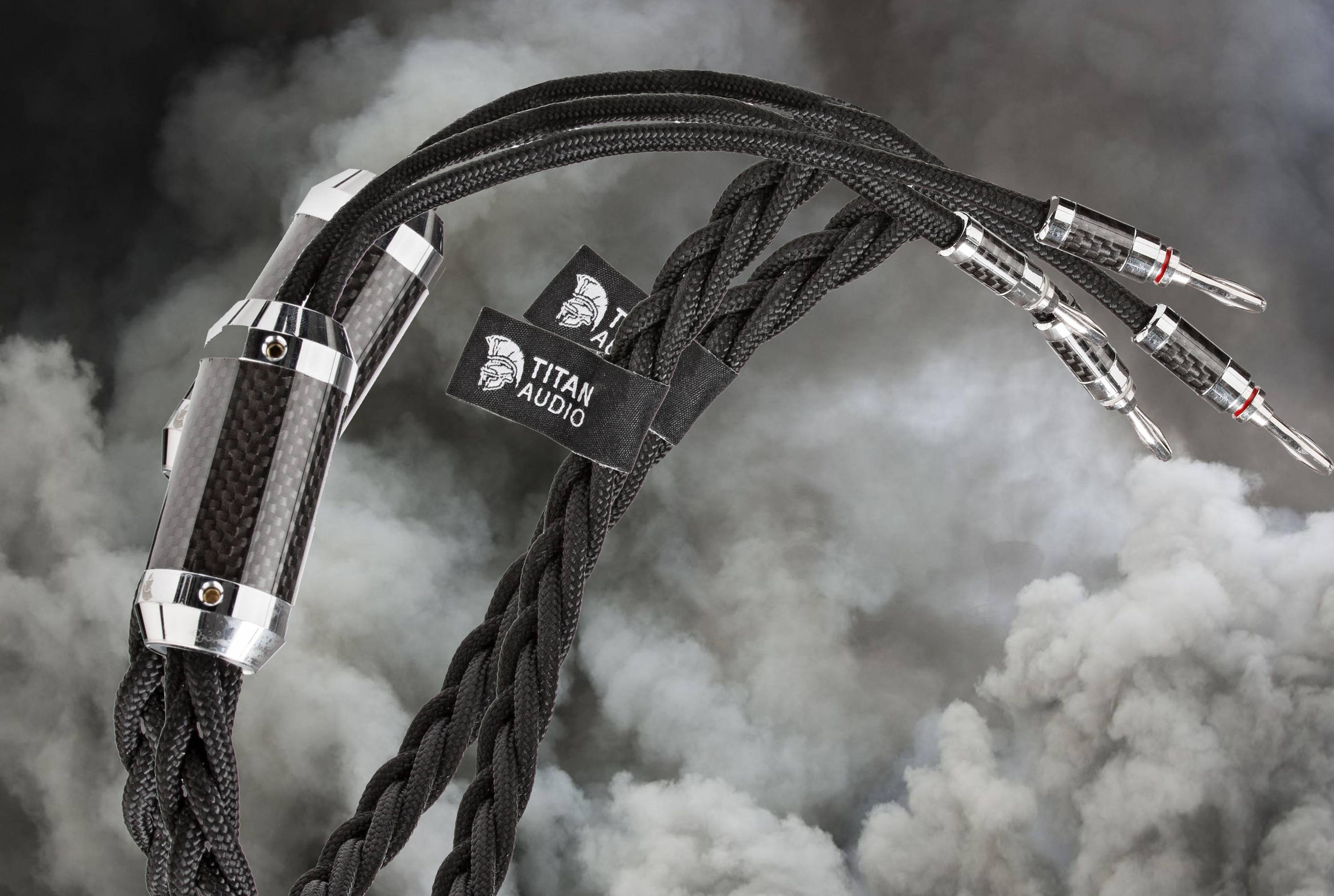 High purity single crytsal silver cable

Each series of strands is individually shielded

Sheathed in a microporous PTFE Dialetic

Plaited to aid in reducing interference

Plugs are custom designed and manufacured

Plugs are made from pure silver, with carbon fibre casings

Custom Aluminium & Cabon Fibre EMI Absorbent Cyclinders

Iconic Titan Audio emboidered labels