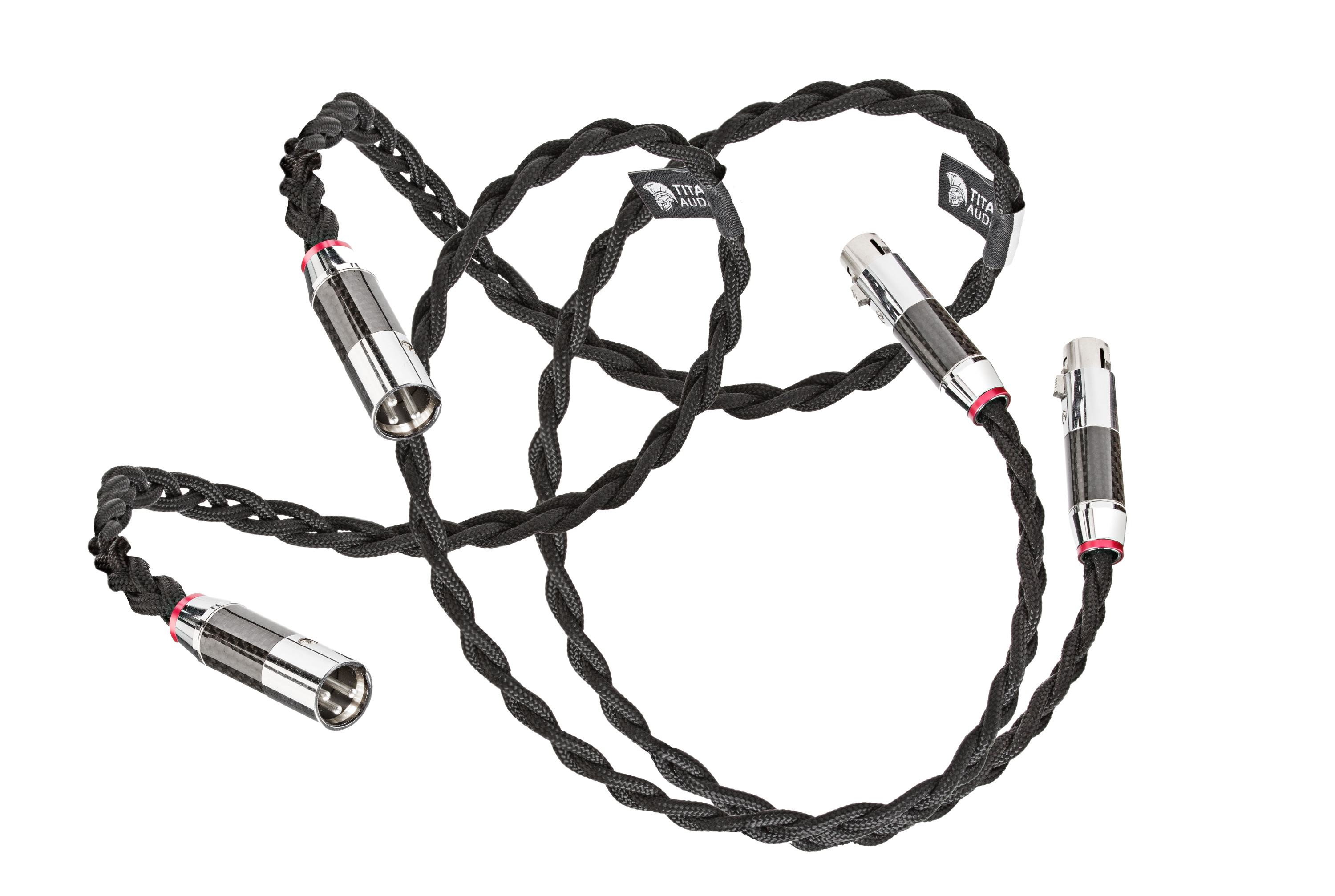 There are two interconnect cables an RCA and a balanced (XLR) both of which use a high purity Single Crystal Silver construction with a plaited braid similar to other products in the Nemesis range.
Drawing from a wealth of experience, and bringing the same technologies from our award winning Nemesis Mains Cable range, the Nemesis Interconnect cable is a true thoroughbred, drawing every aspect from your system, and delivering unequalled sound quality.
The Nemesis is constructed from pure high quality single crystal silver, drawing detail, dynamics and crystal clear sound. At the absolute forefront of our design was sound quality, no barriers and no exceptions were made to produce a range of cables that truly deserved to be called Titan Audio Nemesis!
---
High Purity Silver Single Crystal cables.
All cables are sheathed in a micro porous PTFE Dialytic
Each series of stands is individually shielded to reduce mains and airborne interference.
Plated to aid the reduction of interference.
Silver plugs/conductors with a carbon fibre outer casing.
Custom designed and built by Titan Audio
Aluminium and Carbon anti vibration cylinders to remove EMI interference.